Designed with security in mind, the PSM-UNV offers dual layers of
protection for multimedia projectors. Security fasteners secure the projector
to the mount, while the low-profile key-locking tray protects these fasteners
for an extra level of security. The PSM-UNV features a standard adjustment
screw that makes it easy to adjust the projector without having to compromise
or access secure components. This sleek yet solid security tray comes complete
with the mount, extension column connector, and a cable management system that
keeps cords out of sight. The PSM-UNV combines security with easy to install
and use design that is uniquely Peerless.
Features:
Dual-levels of security for added theft-deterrence
Built-in mount aligns image with single adjustment point
Low-profile design for clean aesthetics
Available in black, silver or white finish to match projector or decor
Dimensions: (L x W x H) 12.3" x 14.25" x 3.5" (31.24 x 36.2 x 8.9 cm)

Load Capacity: 30 lb (13.6 kg)

product weight: 8.8 lb (4 kg)

FINISH: Scratch resistant fused epoxy

AVAILABLE COLORS: Black, silver or white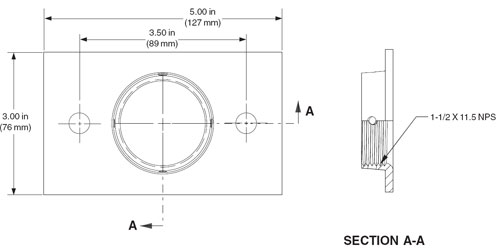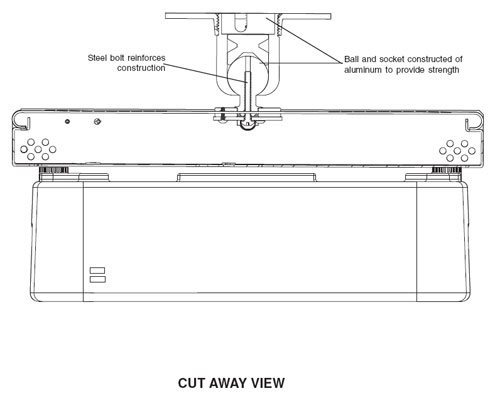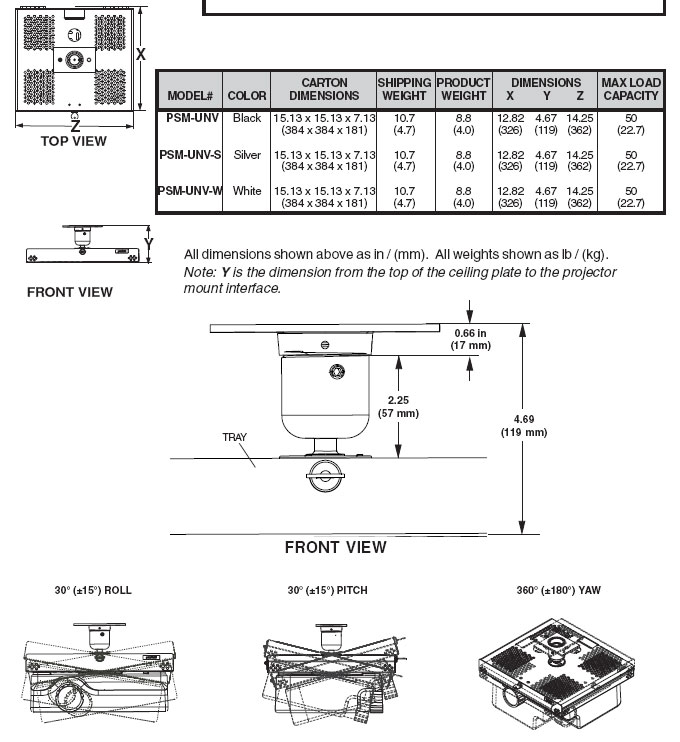 NOTE: Shipments to all international destinations as well as Hawaii, Puerto Rico, Alaska, APO addresses or PO Boxes may require different shipping costs than what will be presented during the checkout process. If necessary, we may contact you to update your shipping charges after your order has been placed. Please call us at 888-488-2635 for details should you have any questions.